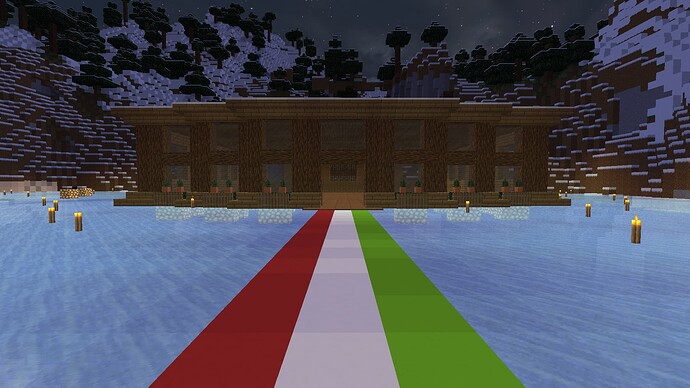 On behalf of myself and Phantom_MC, we both will be hosting a Christmas-themed Drop Party!!
Info: You might be wondering, Abby, what is a drop party? Well, a drop party is a party (duh) where players drop items usually from dispensers and/or droppers. Players on the ground run or walk in a circle to pick up these items! Items can range from dirt and rotten flesh to netherrite and diamonds. This event is open to all members regardless of rank.
There will also be a fireworks show!
Who: Phantom_MC and Abby226
What: Hosting a Drop Party!
When: 2023-12-23T13:00:00Z→2023-12-23T17:00:00Z
Where: Factions (warp will be announced soon).
Why: Well to have fun, of course!
DP Rules and Disclaimers:
Event date, times, and availability are subject to change at any time by any authorized person. Any server downtime experienced is out of our control.

Mythic Rules must be adhered to at all times. RULES HERE

No temp-fly (only exceptions are DP Hosts and Server Staff), cosmetics, or invisibility potions. Failure to comply will result in a kick and/or a ban for repeated offenses.

Players must stay moving at all times while on the floor, there will be afk safe spots for you when you're not actively participating.

Contact Myself of Phantom_MC with any questions or if you'd like to donate (If you donate you get your name added):
Discord: avery5234 and Phantom_MC#4952. In-game or forums: Phantom_MC and abby226
We hope to see you there!!!
Donators:
Phantom_MC (building blocks, e-books, precious materials)
jackyWack (a LOT of e books, materials, blocks)